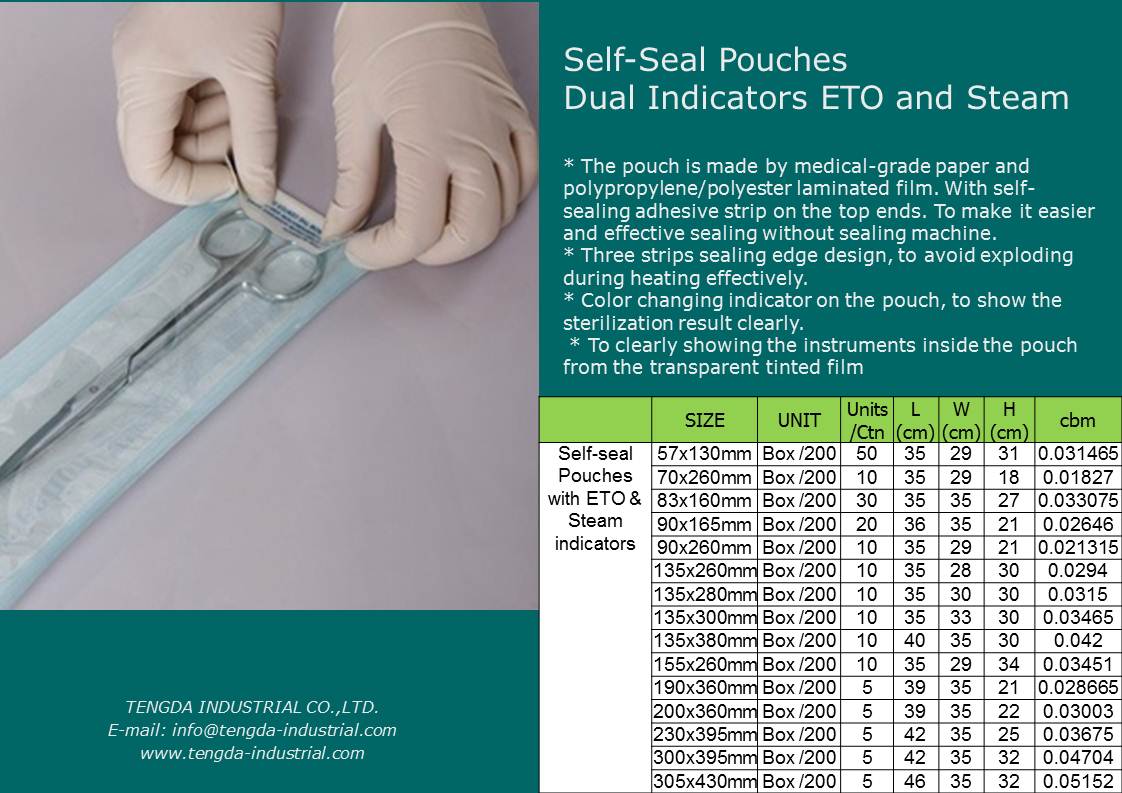 Self-Seal Pouches
Self-Seal Pouches
Dual Indicators ETO and Steam
* The pouch is made by medical-grade paper and polypropylene/polyester laminated film. With self-sealing adhesive strip on the top ends. To make it easier and effective sealing without sealing machine.
* Three strips sealing edge design, to avoid exploding during heating effectively.
* Color changing indicator on the pouch, to show the sterilization result clearly.
* To clearly showing the instruments inside the pouch from the transparent tinted film